Feed Bot not sending messages
A guide by Readybot.io
Having trouble with messages from a feed not appearing? Try going through these troubleshooting steps:
Check the feed for errors
Open the Bot Dashboard to view the status of your bots and their added feeds. Check the feed in question for any errors.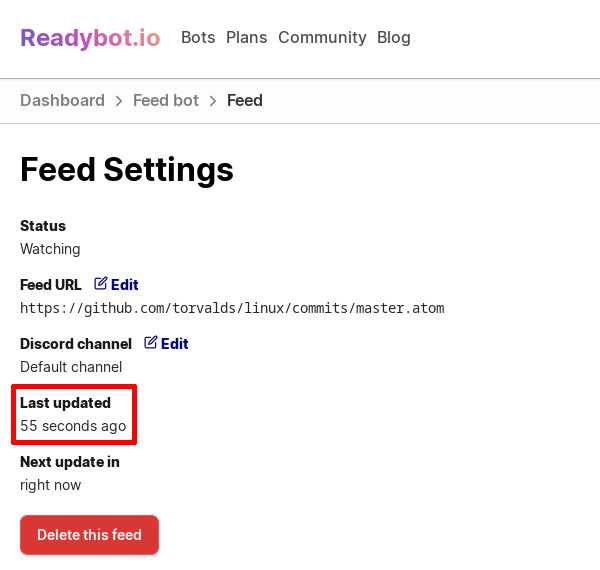 The Last updated timestamp is set when the feed is successfully refreshed. If this timestamp is out of date Readybot could not update the feed. In this case the feed URL must be fixed.
Check the selected channel
If the feed is updating successfully the problem may be with the configured Discord channel. Check that the bot's default channel and/or feed's configured channels still exist in the Discord server. Update the channel if necessary.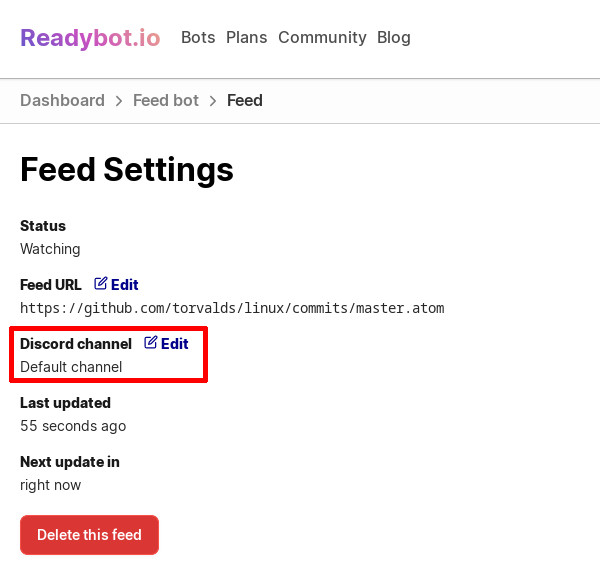 Check permissions on the channel
Depending on your Discord server's settings you may need to grant channel permissions to Readybot.io. Open the channel permissions by clicking "Edit Channel":

Open the "Permissions" section, and look for Readybot.io in the "Roles/Members" list. If Readybot.io is not already present, add it: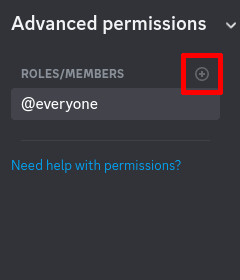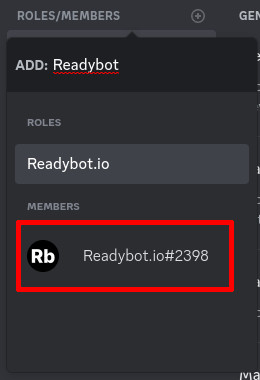 Ensure that Readybot.io has at least the following permissions in the selected channel(s):
Send Messages
Send Messages in Threads
Create Public Threads
Create Private Threads
Embed Links
Attach Files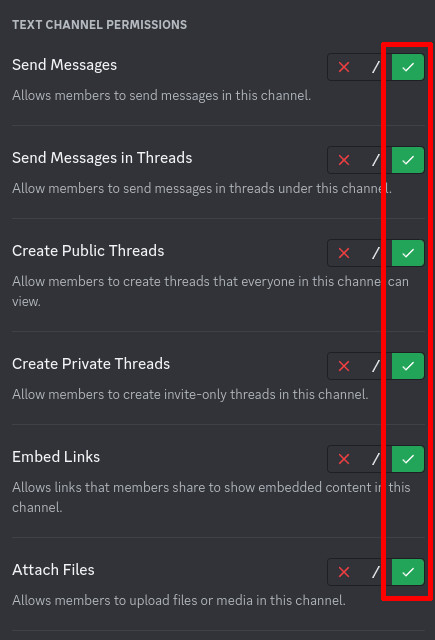 Contact us for support
You may also contact the Readybot staff by sending a support ticket at [email protected]. Please be sure to include the URL of the feed in question.
Add Readybot to your server for free